NEC Asia Pacific recently held its annual Asia Pacific Business Partners Conference on 22-25 June to strengthen its partnership and network in the region. Attendees consisted of 50 people from 14 countries in the Asia Pacific. Apart from giving recognition for sales achievements for last fiscal year, in which Orient AV was awarded Bronze Award, the conference served to align a unified business strategy and direction to allow NEC to keep its leading market positioning in the various respective markets. NEC Distributor Conference 
A technology showcase event was organized on 24 June to demonstrate solutions and applications across key vertical markets, such as hotels, airports, retail, corporate and education, to help attendees envision how the NEC transforms everyday experiences for a brighter world. NEC Distributor Conference 
"Both the conference and showcase demonstrates NEC's strength and commitment to the business in Asia Pacific. Our latest lineup of videowall displays and projectors enable businesses to boost branding to drive sales, deepen customer engagement and improve workplace efficiency. Together with our partners, NEC remains dedicated to deliver our strong technical leadership in innovative display solutions to customers in order to create a more engaging world to live, work and play," said Vincent Koh, Vice President, Multi Media Platforms Business, NEC Asia Pacific.
New UN551S Panoramic Video Wall Display (Coming Soon)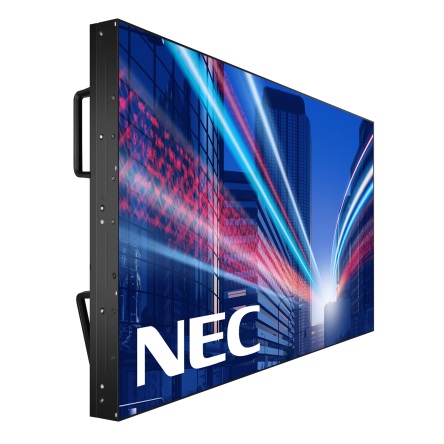 NEC Asia Pacific showcased the new high performance UN551S extreme ultra-narrow bezel LCD displays showing seamless dynamic contents distribution powered by its complete video wall solution such as NECLive, a suite of cloud-based content management applications that creates compelling content on targeted screens.
Other highlights include large format displays consisting of 1.9mm pixel pitch 1000 cd/m2 LED, 75-inch 2500 cd/m2 LCD display and 55-inch 700 cd/m2 LCD display operating on NECLive Cloud-version. It also utilizes motion sensor technology for a more personalized customer engagement experience.
Full range of NEC Projectors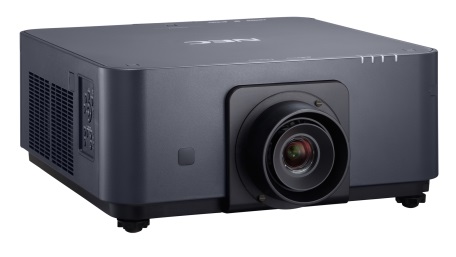 PX803UL                                                                                                   PX602WL
NEC's full range of projectors was on showcase. For settings such as auditoriums and theaters, NEC's PX series of professional projectors such as the new PX803UL with 0.38 throw-ratio lens offers significant benefits of Solid State Light Source (SSL) technology and benefits of cost-savings and less maintenance. In addition, the PX602WL projector's multi-screen projection benefitted by the laser light-source technology offers consistent brightness and color uniformity.
NEC's award-winning projectors offer highly reliable and bright projection ideally suited to today's changing learning and conferencing environments and for large venues such as museums, auditoriums and theaters, airports, and restaurants.
Leveraging on advanced communication, connectivity and the Internet of Things (IoT), NEC's interactive and collaborative products on display were the 3-side narrow bezel and 4-side narrow bezel (EA245WMi and EX241UN) desktop monitors for more office efficiency with multi-screen desktop viewing; Interactive white board for classroom and corporate meeting with single-connection one-box solution (NP01SW HDBaseT interface selector) and interactive projector UM352W enabling smooth and accurate multi-pen and multi-touch writing and drawing experience. NEC's original designed 42-inch PCAP interactive touch "discussion-table" embedded with dynamic touch-tech software was also featured for the first time.
NEC Distributor Conference